design research,
project management,
poster design,
live painting
In June 2021,
Jovana Đukić
and I organised two events as a part of the
Kulturo na cesto!
project.
We built the project based on observations of our local creative scene in a small slovenian town, Sežana. We felt (and still do) that there is a lack of space where local artist and creative people could gather, share their ideas and exhibit their work.
We believe that such places would enable young artists to find their place in the community and encourage them to design projects that would enrich the quality of living in our town. But until we have a proper creative place with a roof above our heads, we decided to move our "studios" to the streets for a day!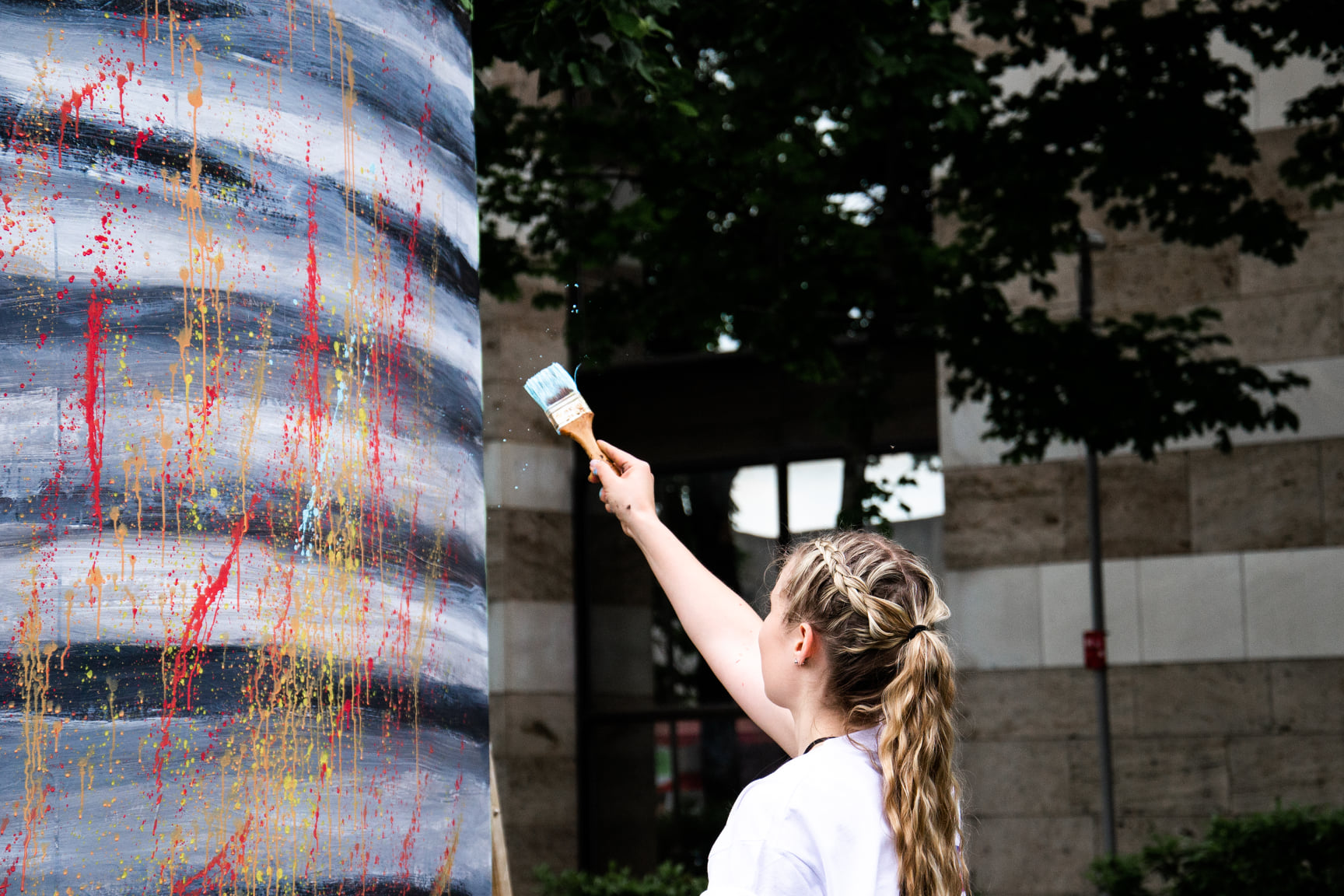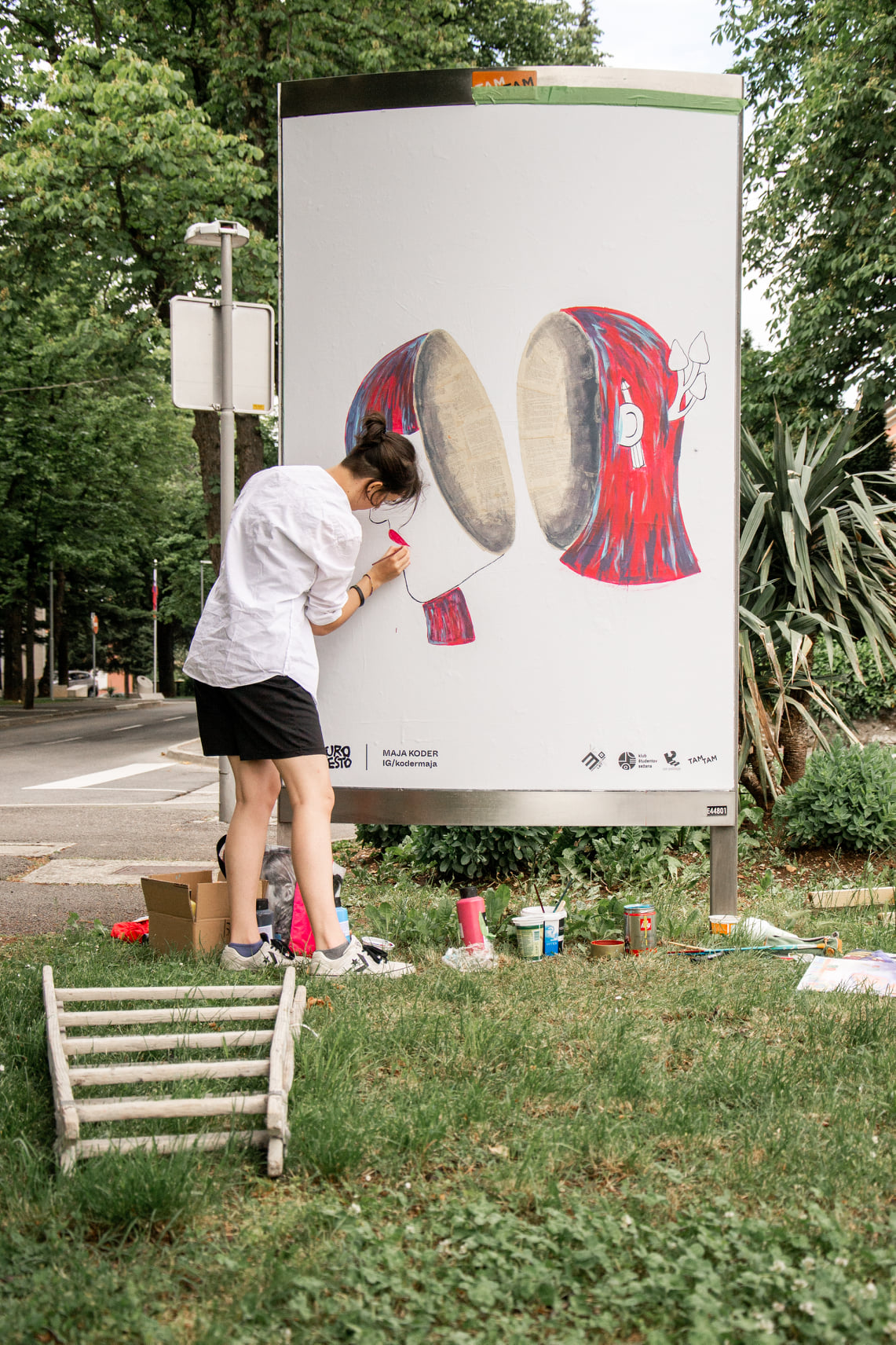 In total, eight artist painted their own artworks on four street poster signs. A lot of people came by and observed the creatives at work, and it was a really heartwarming event.

The theme of this year's event was identity – I thought of it as something fluid and evolving over time. I tried to represent that with a line that is constantly changing, because we are never really the same as we were last year or last week or even yesterday.

Sežana, 2021