visual identity,
illustration,
handlettering
SeVejKiSeJej Food Truck

Festival

I created visual identity for #SeVejKiSeJej food truck festival that took place in Sežana, Slovenia, from May to September 2019. The idea behind #SeVejKiSeJej visual identity was to create playful, fresh and organic visuals in vivid colours, that automatically provoke interest and invite you to the event.

Each month represented a different story (with different dishes and colours). The idea was to create diverse posters that still work as a part of a whole if you put them one beside another.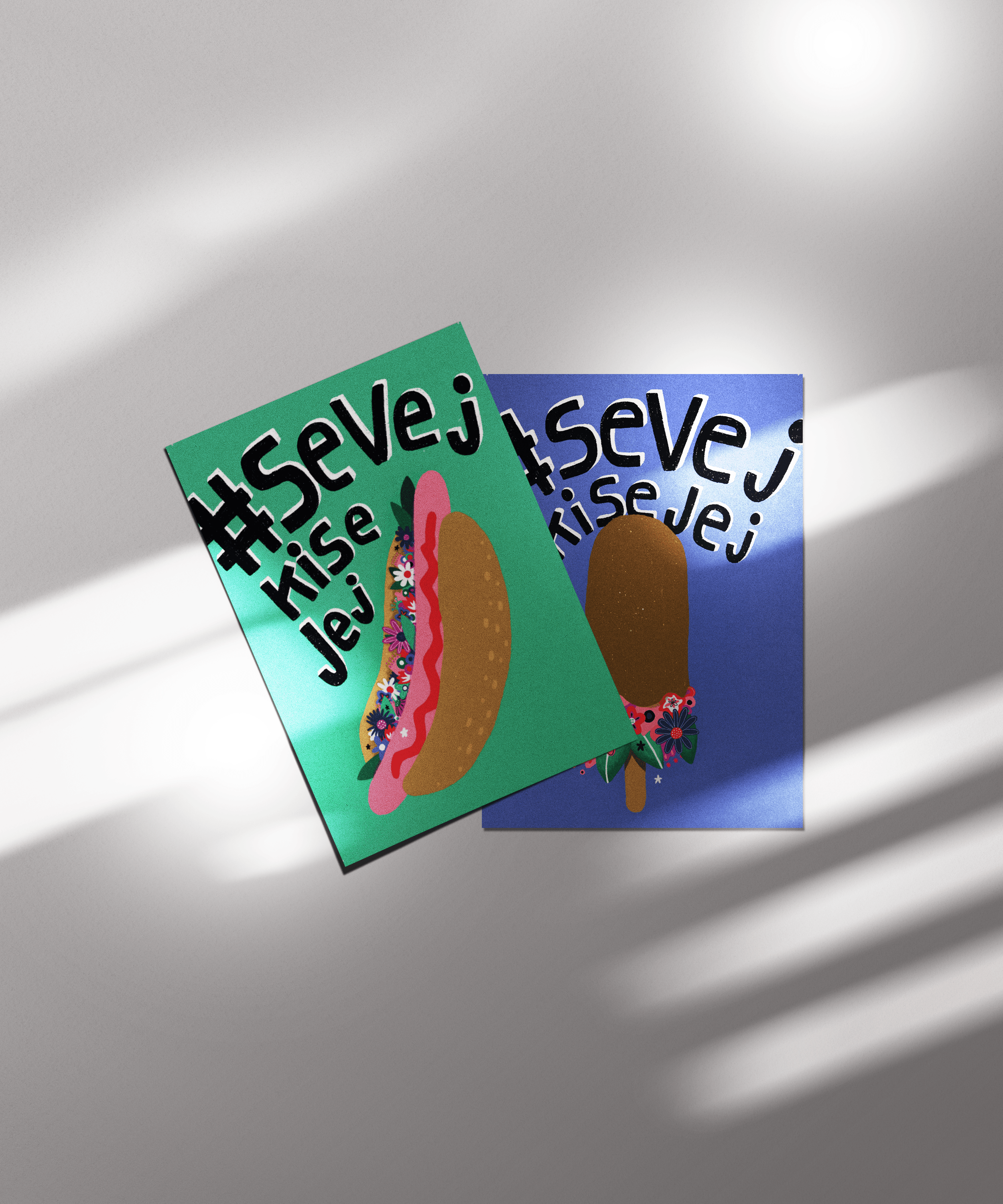 The cohesive thread is typography and texturised flower-power illustration. Posters and other visuals were entirely hand-drawn with a help of an iPad tablet.

Sežana, 2019